Jiangtu has gone through 11 years since factory establish time of May 2012. We have grow up vigorously, become more mature and more professional.The products condensed countless efforts of Jiangtu people have developed from quick hitch coupler to wood grapple, stone grapple, demolition grapple, hydraulic pulverizer, hydraulic shear, ripper and other categories. Jiangtu brand has grown into the leading brand of China's excavator attachment industry, from China to the world.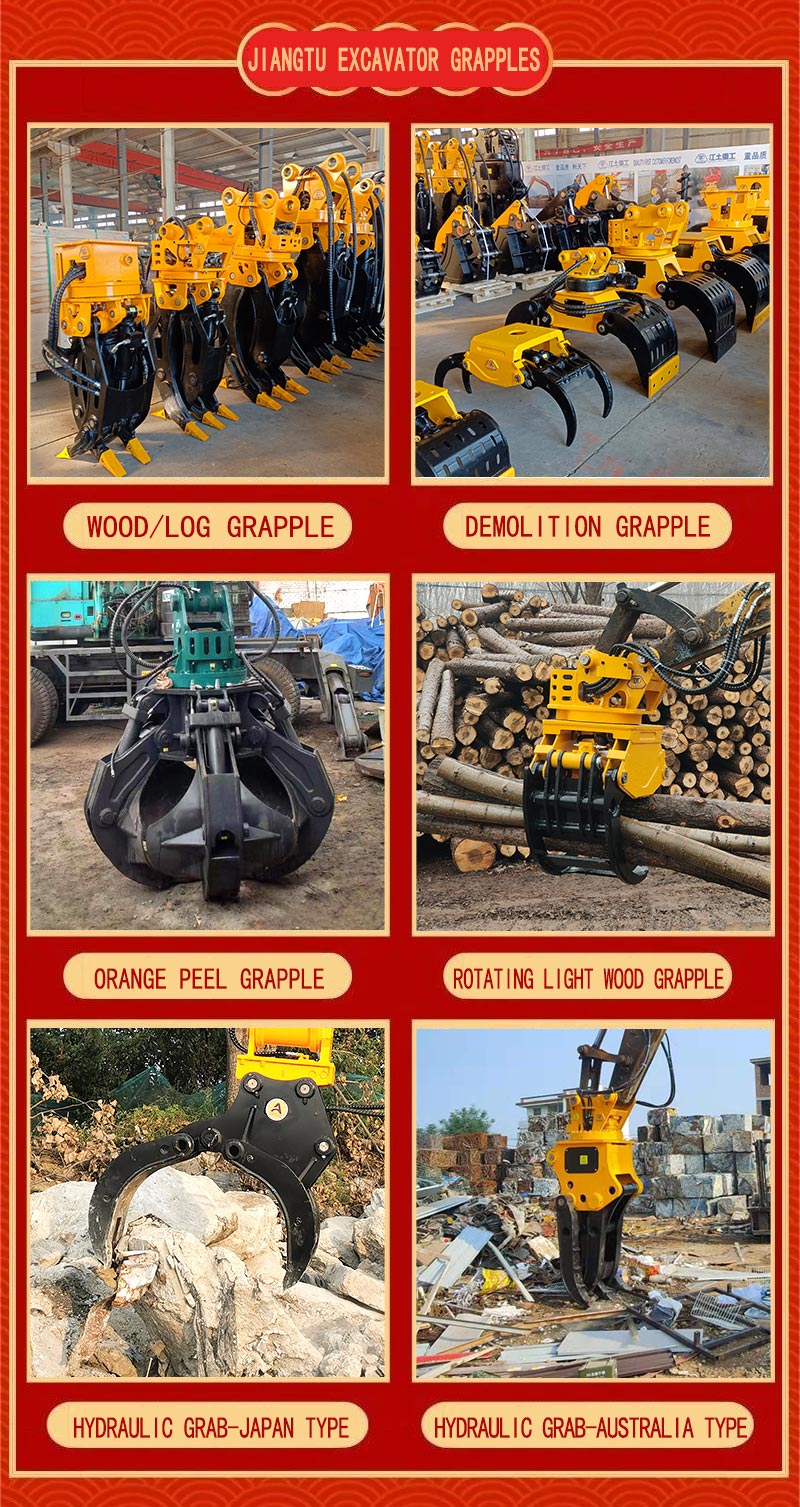 The category with the best development momentum and the greatest influence is the grapple among all excavator attachments. You can choose wood grapple, stone grapple, scrap grapple, and scrap steel grapple according to the working conditions. You can also choose Australia type hydraulic grab and Japan type hydraulic grapple according to the preferences of different countries.
Due to Jiangtu's strong technical support, the grapple are customized according to the customer's excavator model, and OEM/ODM customization is available.The warranty of "one year warranty and six month replacement" solves the customer's sales-after problems worries. Jiangtu grapples have gained a reputation "usable and cost-effective"in the excavator attachments field.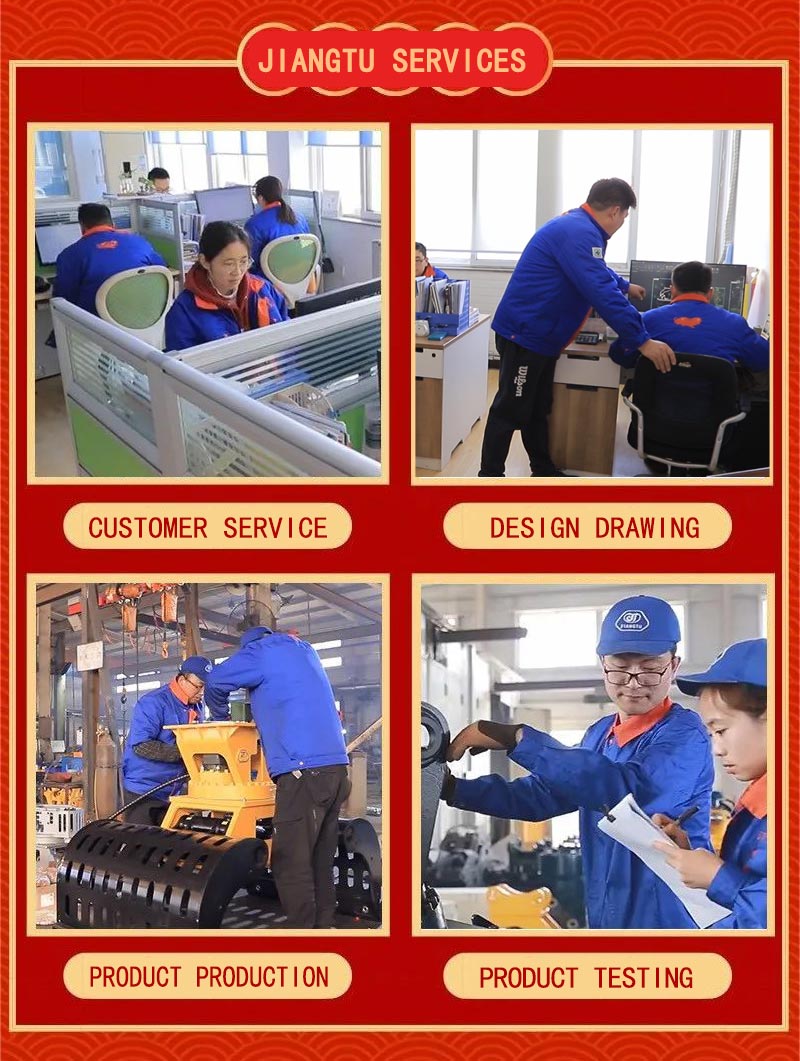 On the occasion of the 11th anniversary of Jiangtu's factory construction in May 2023, Jiangtu specially formulated the sales promotion for grapple to give back our customers with rewards:
Get 3% disccount with one model/size 4 pcs and above grapple order.
All clients who purchase grapple attachments more than RMB 10W (15000USD) value can participate in this awards.First prize: free air tickets and accommodation for factory inspections, inspections
Second prize: 5% discount on grapple order
Third prize: 4% discount on grapple order
Consult for details: your sales person orwhatsapp +86-18615971031
Promotion period: May 1st to July 31st, 2023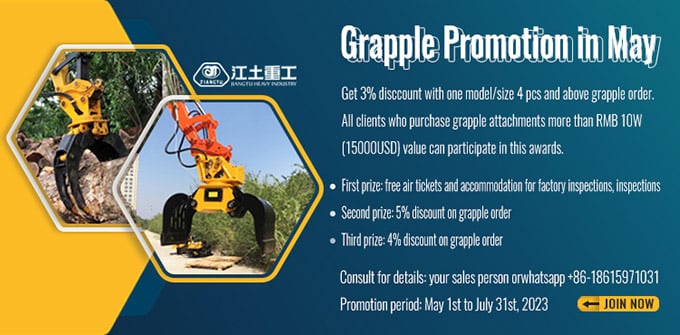 SERVICE
10 YEARS OF INNOVATION
With nearly 10 years sales and service experience, We continually invents and develops our products to provide our customers with the optimal performing products.
MARKET NETWORK
We mainly sold our products to China, Russia, USA, Canada, Japan, Korea, Malaysia, Hong Kong, Taiwan, India, Indonesia, Australia, New Zealand, Israel, South Africa etc.
REQUEST QUOTE
Submitan inquiry to get a quote