hWhen it comes to Jiangtu quick coupler, customers generally have a first impression of "Good Quality".
The dealers who visited the factory this year have mentioned several customers have been using Jiangtu quick couplers for almost 9 years and it is still working perfectly fine. Which makes us Jiangtu people truly amazed and proud.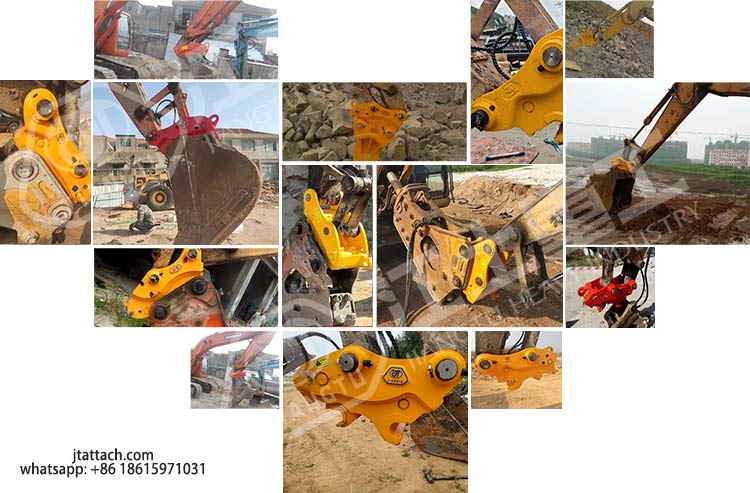 In the Construction Machinery Industry, where quick couplers are everywhere, Jiangtu is a rare company.
The others sold quick coupler for 800 CNY, and Jiangtu sold for 1000CNY.
The others can deliver orders in one week, while Jiangtu takes 2 weeks.
The others quick couplers usually come with problems after several months using, while Jiangtu quick couplers can be used for up to 9 years.
The warranty of others may be only half a year, while Jiangtu promises to "one year warranty, and free replacement within first half year."
By comparison, which one is cost-effective to buy? I believe you already have the answer.
The rapidly increasing sales volume every year is also sufficient to illustrate.
In the past decade, with the support of customers, Jiangtu quick couplers have developed from a single mechanical manual quick coupler to ordinary hydraulic quick coupler, manual and autonomous dual safety quick coupler, casting hydraulic quick couplers, fully automatic dual safety quick couplers, and tilt quick coupler. In 2023, the seventh generation of products – universal wrist will launch.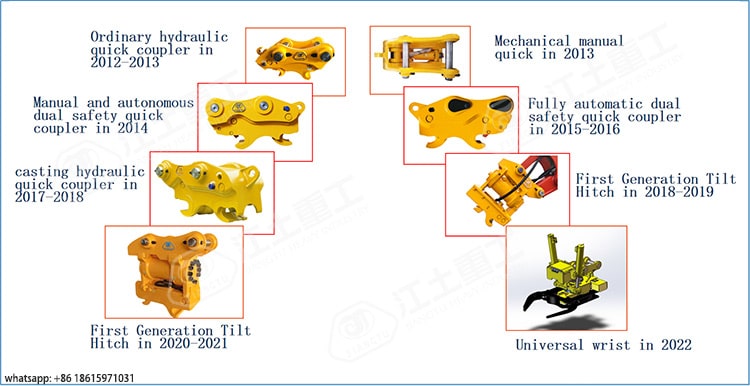 To thank all users for your support and love, Jiangtu launches an award-winning activity "Finding the Longest Jiangtu Quick Coupler", which is open to global solicitation.
All users of Jiangtu products owner(Customers) can participate, to participate just provide the product ID, photo, and video to register. Awards and prizes are set as follows:
First place: Free exchange of old for new + Changyu five-star brandy (worth 2500 CNY)
Second place: Quick coupler with a smaller model + a box of Yantai Original Pulp Ancient Brewing (worth 1200 CNY)
Third place: a box of Yantai raw pulp and ancient brew (worth 1200 yuan) + a product coupon (minus 200 CNY per 1000CNY)
Participation Award: Hand gift + one product coupon (minus 200 CNY per 1000CNY, limited to the top 100)
Activity time: March 16th to June 16th. Welcome to sign up! Registration email: sales007@jtattach.com ; Registration WhatsApp: +86-18615971031
SERVICE
10 YEARS OF INNOVATION
With nearly 10 years sales and service experience, We continually invents and develops our products to provide our customers with the optimal performing products.
MARKET NETWORK
We mainly sold our products to China, Russia, USA, Canada, Japan, Korea, Malaysia, Hong Kong, Taiwan, India, Indonesia, Australia, New Zealand, Israel, South Africa etc.
REQUEST QUOTE
Submitan inquiry to get a quote