Our hydraulic breaker chisels adopt international advanced production technology standards. In order to maintain the high quality and strength of the chisels, both in material inspection and production technology, we use super heat treatment technology, special alloy steel materials, and the products reach the international advanced level, reasonable price will be your ideal choice.
Specification
Videos & Images
Features
Certificate
Services&Warranty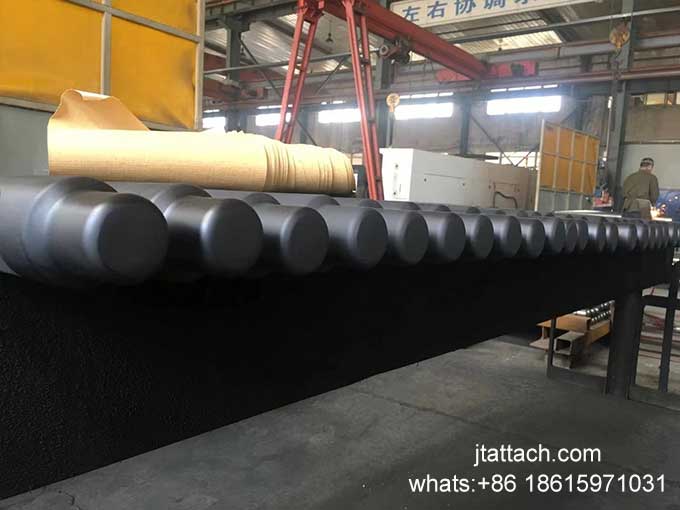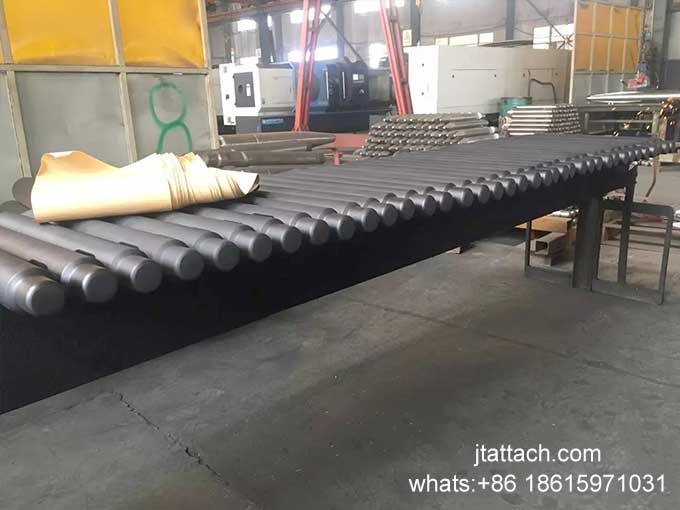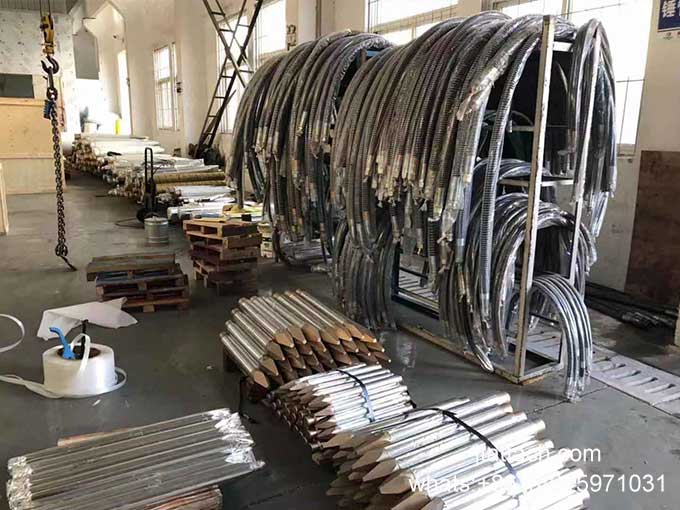 Our Chisel Advantage
1. Material: 42 CrMo
2. CNC machine to make it more accuracy
3. Full controlled Capacity for whole process of heat treatment
4. All QC data was recorded and kept more than 3 years, to make it tracking easily.
5. ISO 9001 Quality Assurance and CE certification
6. Special process to ensure the hardness of the whole chisel, which is well proportioned. (Integral, quenching, segmented
tempering)
7. Generally paint spraying two or three layers, instead of just ignoring this process directly or just spraying one layer.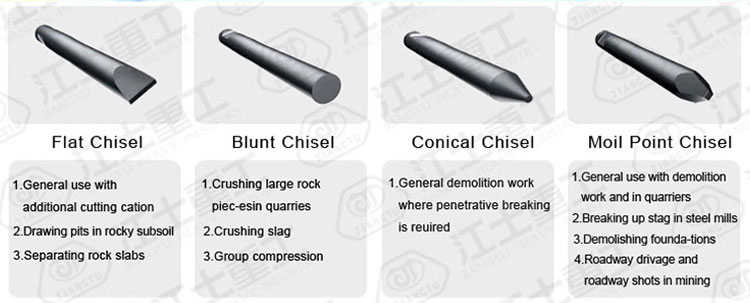 Hydraulic breaker chisels

Model

Size

Material

SB20

Φ45*500

40Cr or 42CrMo

SB30

Φ53*580

40Cr or 42CrMo

SB40

Φ68*700

40Cr or 42CrMo

GB2T

Φ70*700

40Cr or 42CrMo

SB43

Φ75*750

40Cr or 42CrMo

SB45

Φ85*850

40Cr or 42CrMo

SB50

Φ100*1000

40Cr or 42CrMo

SB81N/GB8AT

Φ135*1300

40Cr or 42CrMo

SB81

Φ140*1300

40Cr or 42CrMo

SB100

Φ150*1500

40Cr or 42CrMo

SB121

Φ155*1500

40Cr or 42CrMo

SB131

Φ165*1600

40Cr or 42CrMo

SB151

Φ175*1700

40Cr or 42CrMo
Related Articles

How to Choose Chisel
Moil Point Chisel
1. General use with demolition work and in quarries.              2. Breaking up stag in steel mills.
3. Demolishing foundations.                                                      4. Roadway drivage and roadway shots in mining.
Blunt type Chisel
1. Crushing large rock pieces in quarries.                                2. Crushing slag
3. Group compression
Flat type Chisel
1. General use with additional cutting cation.                        2. Drawing pits in rocky subsoil.
3. Separating rock slabs
Cone type Chisel
General demolition work where penetrative breaking is reuired.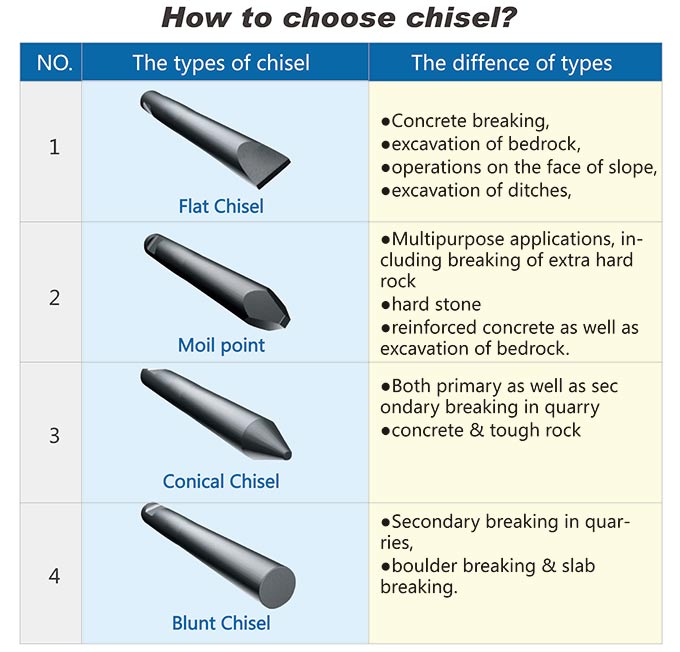 Overview Warranty:
1 Year
Applicable Industries:
construction work, mining, earthmoving
Suitable Excavator(ton):
1-90 Ton
Packaging & Delivery
Package Type:
Standard export package, custom suffocating free.
Ready To Know More?
Find out which attachment works best for you and get a quote!