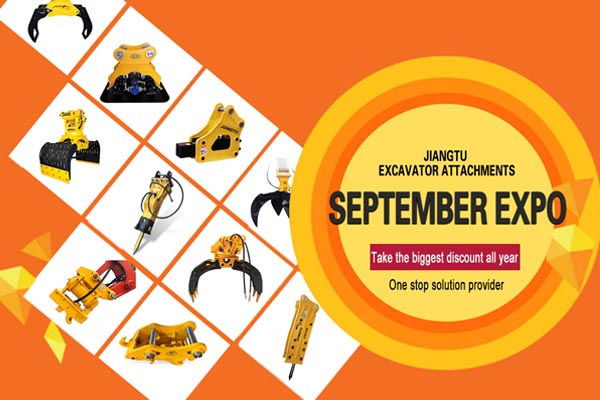 After an intensely busy August now we are facing with a fruitful September.
During this harvest season, we'd like to establish relationship with more customers letting them experience cost-effective Jiangtu attachments and winning us more credit and favorable reviews.
The company will launch sales promotion on all products in September. Highly recommended products including hydraulic breakers/hammers, wood/log grapples, rock/stone grabs, orange peel grabs, demolition grapple, quick hitch, tilt hitch, hydraulic plate compactor, etc.
Activity time: from now until September 30
Target customer: global customers
Activity products: all products
Preferential strength: please consult with customer service team
Browse all excavator attachments and related models. We welcome you to participate.
SERVICE
10 YEARS OF INNOVATION
With nearly 10 years sales and service experience, We continually invents and develops our products to provide our customers with the optimal performing products.
MARKET NETWORK
We mainly sold our products to China, Russia, USA, Canada, Japan, Korea, Malaysia, Hong Kong, Taiwan, India, Indonesia, Australia, New Zealand, Israel, South Africa etc.
REQUEST QUOTE
Submitan inquiry to get a quote