Spring is coming. A few days ago, it was drizzly and misty province-widely. The city Liaocheng was also shrouded in mist. It was the third time for this wood treatment plant to purchase JIANGTU grapple.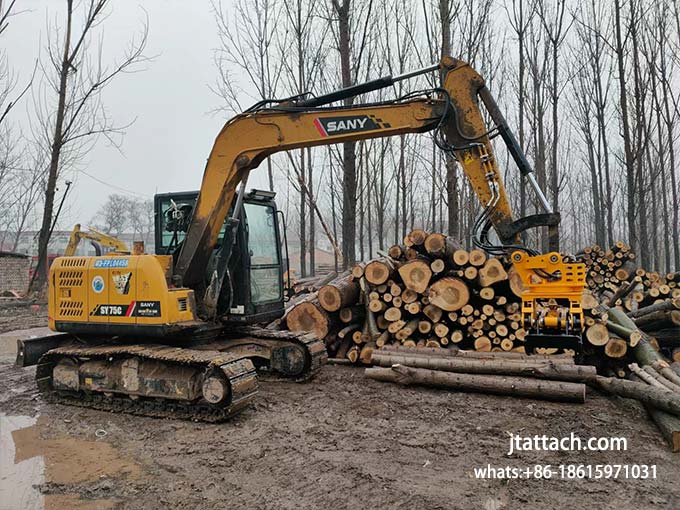 What kind of weather could not stop the process of installation of JIANGTU Grapple Attachments.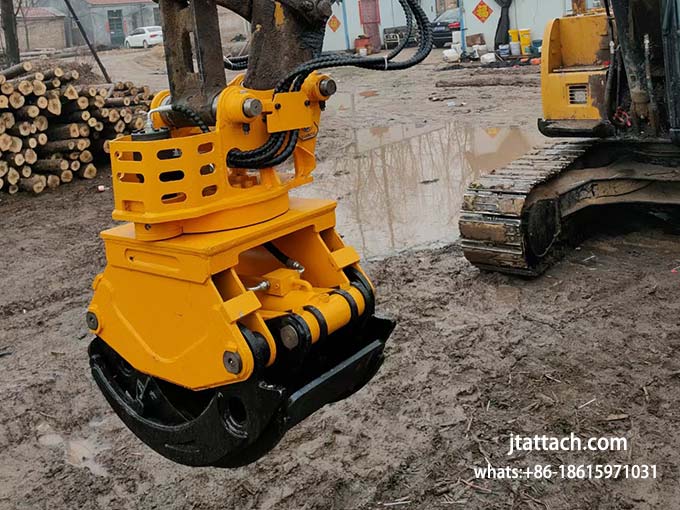 This time the customer chose JIANGTU rotating light wood grapple.
The arc-designed claws look like human arms, hugging the log. The 360-degree rotating head on the claws, combined with the movement, raising, and digging of the excavator's arm, is especially suitable for grabbing logs and moving them to the right position. Two claws cross tightly and will not drop a piece of wood. This type of grab is light in weight, saving the fuel consumption of the excavator and improving work efficiency at the same time.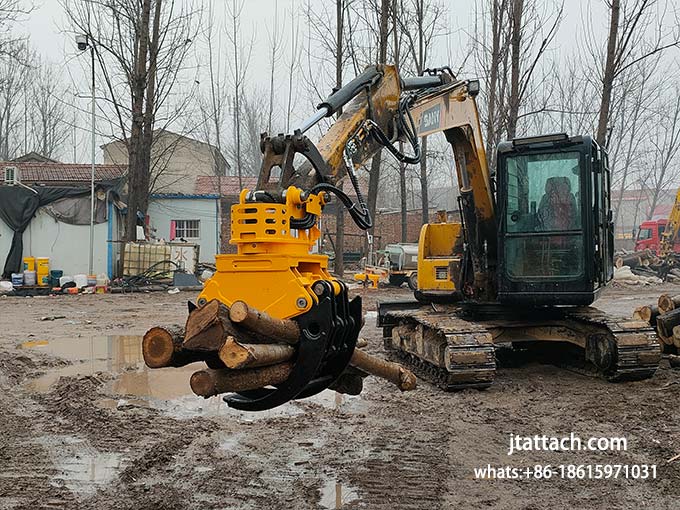 Installation proceeded in an orderly manner. The installer from JIANGTU fixed the pipelines meticulously and tested the function.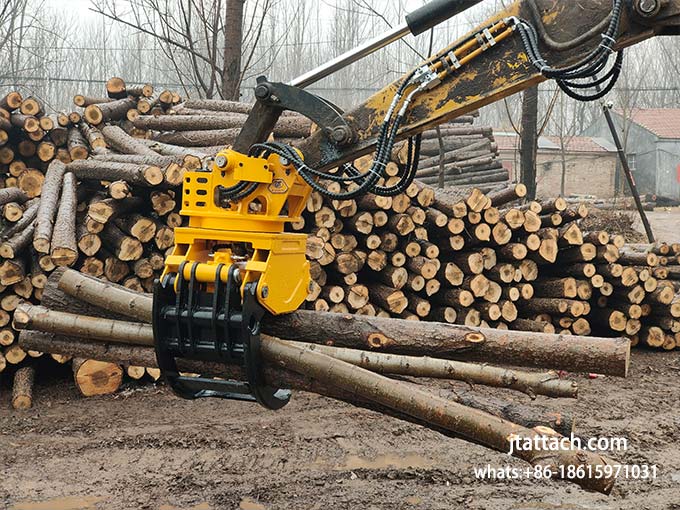 The installer did maintenance for the wood grapple passingly, which was installed last year and now it is still in good condition.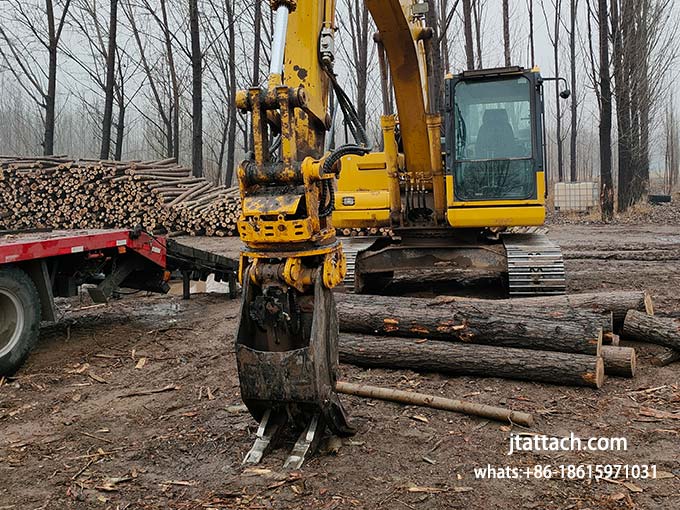 The 6-year-old wood grab was replaced and retired.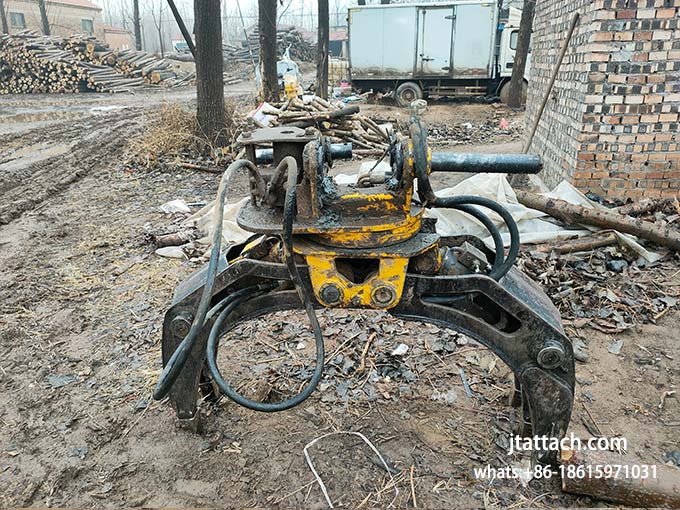 Seeing that customers have been using JIANGTU Grapple Attachments for six years, approving them and buying them continuously, JIANGTU people feel sincere pride in their hearts and will dedicate themselves to serving customers further. It is our goal to provide customers with high-quality, cost-effective, and durable excavator attachments.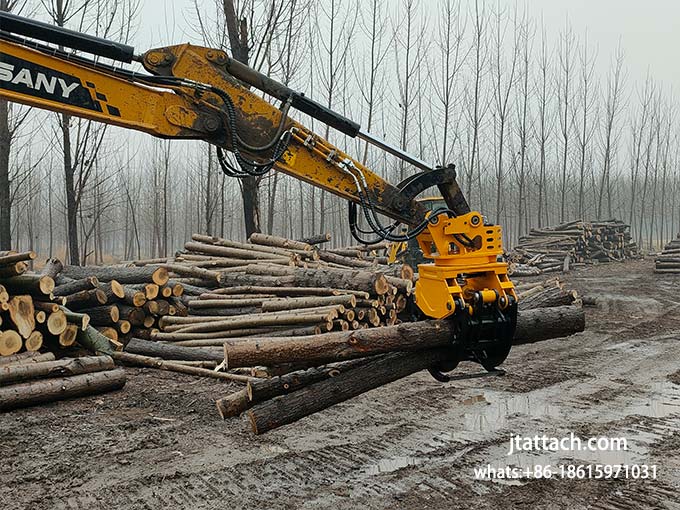 SERVICE
10 YEARS OF INNOVATION
With nearly 10 years sales and service experience, We continually invents and develops our products to provide our customers with the optimal performing products.
MARKET NETWORK
We mainly sold our products to China, Russia, USA, Canada, Japan, Korea, Malaysia, Hong Kong, Taiwan, India, Indonesia, Australia, New Zealand, Israel, South Africa etc.
REQUEST QUOTE
Submitan inquiry to get a quote