When it comes to the excavator front-end attachment for grabbing and sorting out waste materials , that is , demolition grapple, besides Brand like CAT/AMI etc, JIANGTU JT series demolition grapple from China is also recognized worldwide in terms of cost performance.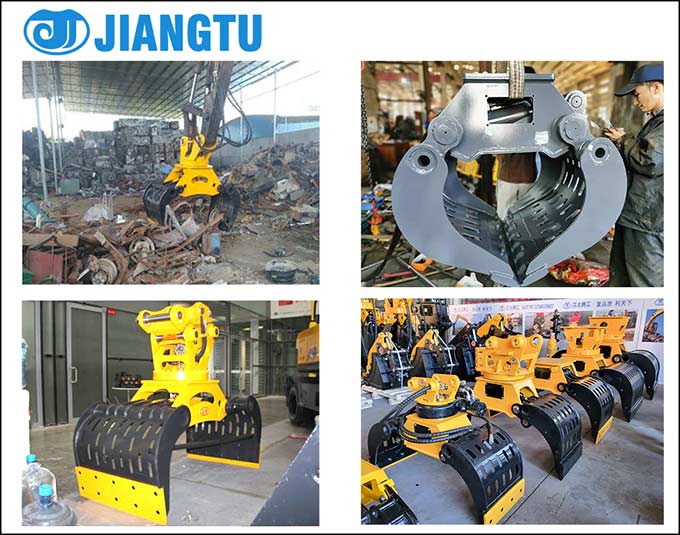 A lot of well-known customers from Britain, France, Ireland, Germany, Denmark, Finland and other European countries like JIANGTU Demolition Grapple especially. They speak highly of demolition grapple for its good quality and good service. And many of them place repeat orders for demolition grapple each month. JIANGTU demolition grapple has won local customers and help them sell a lot by word of mouth.JIANGTU Demolition Grapple has become a new star in the world.
After more than 10 years of continuously efforts and improvements, now rotary demolition grapple and non-rotary demolition grapple are available
The best-selling demolition grapple is rotary demolition grapple, whose top rotary head is equipped with motor, throttle valve, pressure reducing valve, overflow valve and other important components. In addition, M+S motor, a well-known German brand, controls grab's swing bearing system, which can realize 360 clockwise and counterclockwise infinite rotation, and grab waste products from different angles with more stable performance.
Non-rotating demolition grapple has no rotating head, which is light, oil-efficient and affordable.
Jiangtu's demolition grapple is strong enough in shape and structure. The claw is made of NM series wear-resistant material, which can prolong the service life by 50% compared with ordinary material. The cylinder is specially designed with large capacity. It adopts original UK oil seal and American SUN check valve, which makes the cylinder more durable and safer.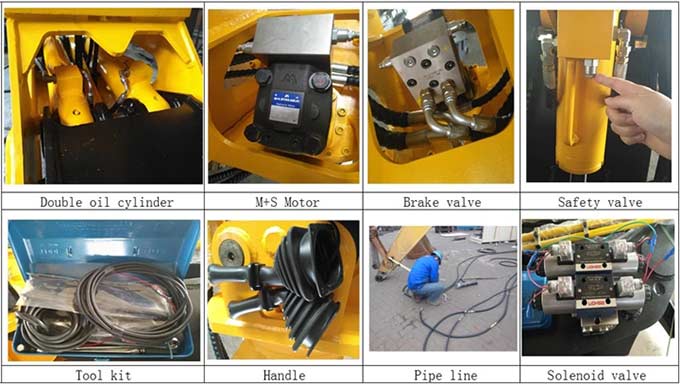 JIANGTU demolition grapple's pin and hydraulic motor: all pins are heat treated, with high hardness and not easy to bend. The brake block with double balance valves and double overflow valves that make the grapple more safer, don't affected by inertia or accidents.JIANGTU demolition grapple is operated by the handle imported from Korea, which makes the excavator operator more comfortable and flexible.
The grapple superior performance promotes the functions diversify. JIANGTU demolition grapple have multiple functions, which can be used to grab various solid structures, such as waste, tree roots, waste and any other materials that need to be moved, loaded or sorted.
Why JIANGTU demolition grapple so popular? Another important reason is reliable after-sales service. High-quality products must have good warranty. JIANGTU demolition grapple promises customers one year warranty and 6 months free replacement. It will be free replacement due to product quality problem within 6 months since arrival. It eliminates customers' worries.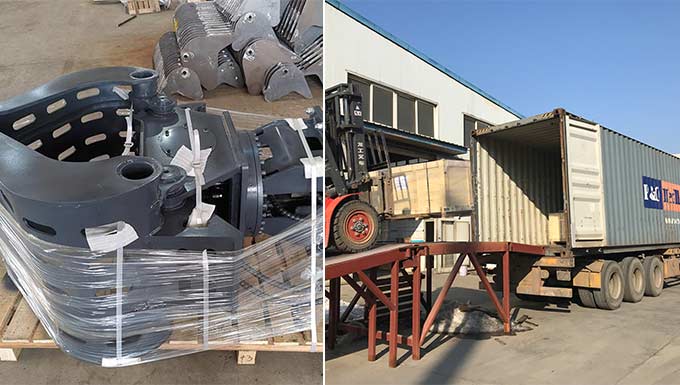 Yantai Jiangtu Mechanical Equipment Co., Ltd., A company that develops and manufacture demolition grapples, has 20 years of experience in develops and manufacture demolition grapple. At present, besides demolition grapple, the company's key products include excavator quick coupler, hammer, wood grab, stone grab, hydraulic rammer, hydraulic shears, crushing pliers, etc., which can meet various needs of different users.
As a high-tech enterprise, JIANGTU pays high attention to technological innovation and product upgrading. The company has more than 70 employees Including a strong R&D team.
Jiangtu has excellent engineers and skilled workers.. After a long period of continuous innovation, the company has obtained 91 patents, including kinds of excavator attachments,ISO9001 certification, CE-certified quick couplers and hydraulic breaker, and ISO9001 certification, which makes the company's products  trusted by customers.
Jiangtu company have been recognized by domestic and oversea markets for their quality , exported to Europe, North America, South America, Australia, the Middle East and other countries. Regarding the rapid development of the company, Jiangtu company representative said: "Everything Jiangtu has done is to promote the transformation and upgrading of the whole industry, and also to help the excavator developing, and to make continuous efforts to promote national construction, social development and meet users' demand. This is Jiangtu's persistent initial intention!"
With strict control of product quality, advanced technology and excellent service, Jiangtu equipment company has made the world understand "China's strength", and a new star-Jiangtu has risen in the world.
SERVICE
10 YEARS OF INNOVATION
With nearly 10 years sales and service experience, We continually invents and develops our products to provide our customers with the optimal performing products.
MARKET NETWORK
We mainly sold our products to China, Russia, USA, Canada, Japan, Korea, Malaysia, Hong Kong, Taiwan, India, Indonesia, Australia, New Zealand, Israel, South Africa etc.
REQUEST QUOTE
Submitan inquiry to get a quote