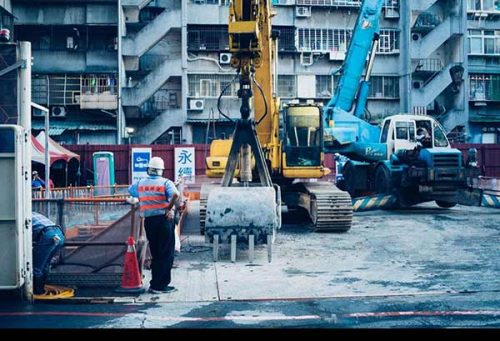 As the coronavirus pandemic spreads and the number of COVID-19 cases continues to increase in the US, Europe, and the rest of the world after the initial outbreak in China, the heavy equipment industry is facing some serious challenges and taking steps to face them.
The initial signs of an industry disturbance and the first measures taken to confront the issue were seen in Europe as some major trade shows and exhibitions started being canceled or postponed. One of the top construction exhibitions in Italy, SaMoTer, announced at the end of February that they were postponing their event in Verona until October 21-25 due to the virus outbreak and to follow national restrictions during this time of uncertainty. Lately, as more countries have begun to deal with the spread of the virus and increasing numbers of people have been infectehttps://www.my-equipment.com/d, more industry events have been postponed as well. Since Spain has been one of the worst affected countries, they decided it best to postpone one of their largest construction equipment trade shows Smopyc from April 1-4 until September 23-26. In addition, the Hannover Messe industrial manufacturing, automation, and logistics expo in Germany have been rescheduled from April to July 13-17.
In the United States, the effects have been felt at the nation's largest industry event, ConExpo just this past week. Although it got underway as planned with around 100,000 visitors, some of the largest company's expected to be present decided not to attend the exhibition. Volvo Group put the health and wellbeing of their employees first and announced that they would not allow their staff at the event and have restricted travel as much as possible. They did, however, hire local contractors to manage their booth. Volvo even canceled their global press event for their biggest truck launch in company history and instead announced it via webinar. Wacker Neuson and JLG also decided not to send any European representatives, and Liebherr gave an option to their European employees to attend the Las Vegas event or not. After four busy days, ConExpo closed a day early after taking into consideration the advice of health officials.
Some of the world's largest manufacturers have also started to take calculated steps to protect their business due to the coronavirus outbreak. As China has been on lockdown at the beginning of 2020, there has been a large strain on the supply chain of many manufacturers who depend on Chinese parts to produce their machines. Komatsu offered an update during ConExpo regarding the virus and its impact on their supply chain and assured their customers that their production capabilities would be
good through May. JCB, however, temporarily reduced their production levels in UK factories due to supply shortages from China and cut employee hours back from 39 to 34 hours per week, but as China has slowly picked back up, JCB has gotten back to business as usual as well. Sadly, there have been cases of large layoffs of construction workers in parts of the world severely affected by the virus and the slowdown or postponement of construction sites. About 50,000 construction workers in Hong Kong lost
their jobs due to the coronavirus outbreak, and this unfortunate scenario will likely be repeated to some extent in many countries around the world as the virus continues to spread.
As the virus continues to spread and the pandemic becomes more serious and severe, many companies are beginning to take necessary steps to adapt to the current situation. Some companies have put travel restrictions in place to reduce contact with large gatherings of people. Other companies have begun to allow remote work to avoid having to come into large office buildings and risking infection. Technology has become much more prevalent as more communication is being done by phone or e-mail than face-to-face in order to be safe and stop the spread of the virus. One major example of utilizing technology during this period is Ritchie Brothers hosting online auctions in place of live auctions in France and Germany and allowing buyers to bid on thousands of pieces of equipment directly from their computers.
In conclusion, while the heavy equipment industry is bracing for long term effects of this global pandemic, it maintains hopefulness as signs of recovery begin to appear such as the slow reopening of factories in China. However, in many parts of the world, the tough part has only just begun. In countries like Italy, Spain, and France, the effects of the virus have been severe and industrial activity has come to a halt as many people face quarantine. As the cases continue to grow in the US, more and more people are being asked to stay out of public places and being forced to stay home and avoid too much outside contact. Many employees are beginning to work from home to limit the possibility of infection. While there are some positive signs appearing, be cautious and stay safe!
Reprinted from https://www.my-equipment.com/blog/2020/03/coronavirus-effect-on-heavy-equipment-industry/
SERVICE
10 YEARS OF INNOVATION
With nearly 10 years sales and service experience, We continually invents and develops our products to provide our customers with the optimal performing products.
MARKET NETWORK
We mainly sold our products to China, Russia, USA, Canada, Japan, Korea, Malaysia, Hong Kong, Taiwan, India, Indonesia, Australia, New Zealand, Israel, South Africa etc.
REQUEST QUOTE
Submitan inquiry to get a quote