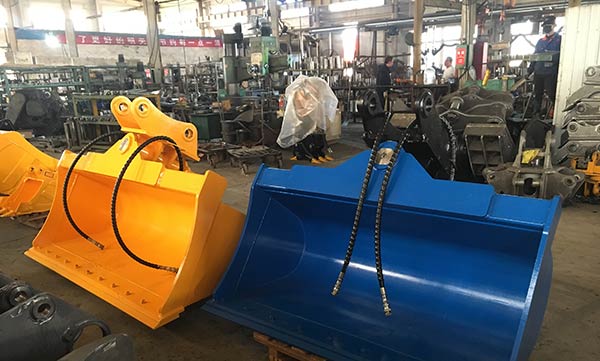 Dear customers,
The world is slowing down because of the current epidemic situation but it will be back on track sooner or later.
Our country is recovering after a one and half months shut down and we, JIANGTU with more than 40 workers, are back to work since the middle of February and now working From Monday to Saturday.
The COVID-19 and related restrictions, although serious, will not defeat us. I hope you all can stay optimistic and take the necessary measures to keep the virus away. Here we highly recommend you follow the tips below:
1. No gathering and keep a social distance.
2. Wearing a mask if you have to go outside.
3. Washing hands when you are back from outside.
4. Working at home ( highly recommend you an app DING DING developed by Alibaba.)
5. When society is recovering, there will be a big shortage of excavator attachments and please prepare in advance.
If you have any inquiry for excavator attachments, please let me know.
OEM service is available.
If you have any inquiry for excavator attachments, please contact us freely.
Best regard!
Yantai Jiangtu Mechanical Equipment Co., Ltd
SERVICE
10 YEARS OF INNOVATION
With nearly 10 years sales and service experience, We continually invents and develops our products to provide our customers with the optimal performing products.
MARKET NETWORK
We mainly sold our products to China, Russia, USA, Canada, Japan, Korea, Malaysia, Hong Kong, Taiwan, India, Indonesia, Australia, New Zealand, Israel, South Africa etc.
REQUEST QUOTE
Submitan inquiry to get a quote