Recently, Jiangtu team gathered together to welcome the first working day after the Lunar New Year.
The general manager reviewed the past year of 2022 with everyone. Jiangtu still maintained steady growth under the epidemic and economic downturn in 2022, which was inseparable from the unity, pragmatism, quality, and integrity of the Jiangtu people.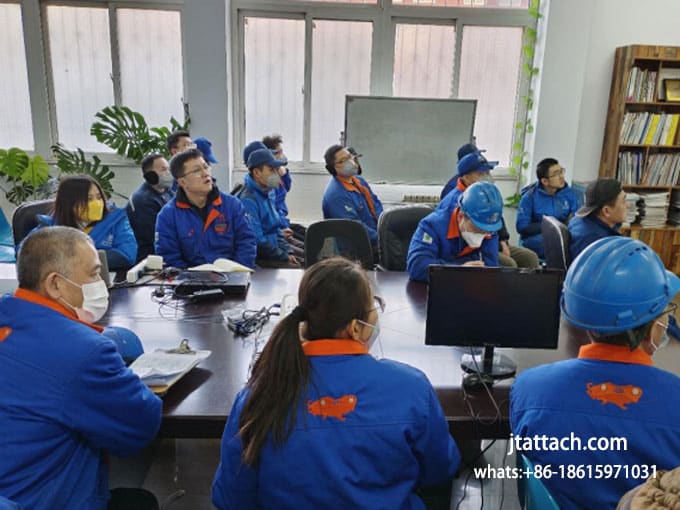 At the same time, Jiangtu also found problems in its own management and will further improve various management systems, realize work with processes, and manage people with systems; further promote the enhancement of employees' professional literacy, self-learning of all employees, and rapid improvement of comprehensive quality.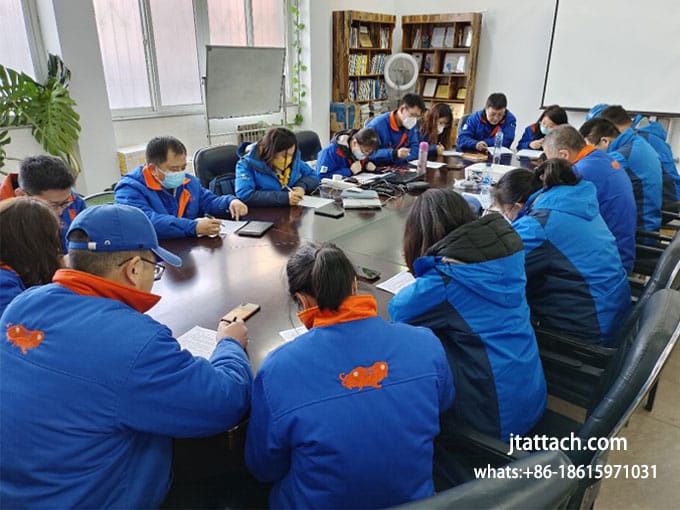 Supplying excavator attachments with reliable and durable quality for customers has always been Jiangtu's brand positioning. Quality work has always been the top priority of all work. In 2023, Jiangtu will strictly follow the standards of ISO9001 for the design, procurement, production, and quality inspection of products, and ensure that each product is shipped with a very low after-sales rate.
It is our goal for 2023 that strengthen the foundation of Jiangtu, carrying forward the past and creating a team that can fight, fight and win, and creates a Jiangtu brand with a customer satisfaction rate of 95%. 
Welcome to join us and grow together!
SERVICE
10 YEARS OF INNOVATION
With nearly 10 years sales and service experience, We continually invents and develops our products to provide our customers with the optimal performing products.
MARKET NETWORK
We mainly sold our products to China, Russia, USA, Canada, Japan, Korea, Malaysia, Hong Kong, Taiwan, India, Indonesia, Australia, New Zealand, Israel, South Africa etc.
REQUEST QUOTE
Submitan inquiry to get a quote