Popular attachments such as wood/rock/steel grapples for excavators are one of the more commonly used attachments for excavators in addition to quick couplers and breakers.
The wood grapple also called wood grab, is an attachment of the excavator, mainly used for loading and unloading miscellaneous wood, whole wood, sugar cane, cotton, reed, forage, and various other materials. The wood grapple's claws can be transformed suitable for grabbing stones, suitable for grabbing large objects such as stones, steel, scrap metal, and sundries.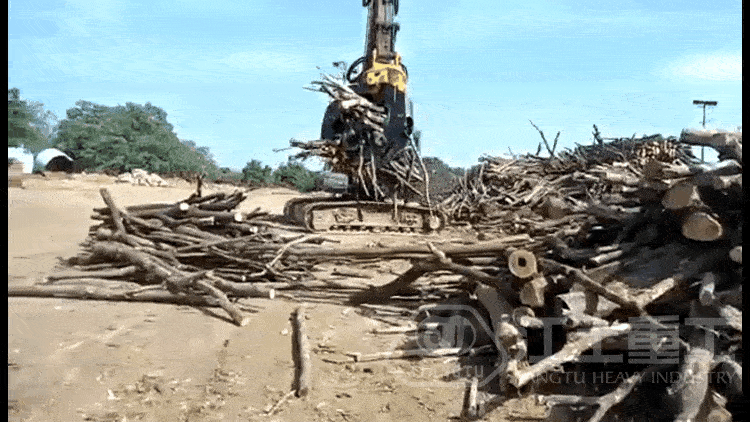 What Is Multifunctional Grapple, How Does It Work?
The multifunctional grapple integrates a variety of claws, can be flexibly chosen according to different working conditions, and can be switched at will. Flexible working for loading, and unloading timber, haystacks, steel, sleepers, stone sleepers, flagstones, roots, and various other materials. and various other materials.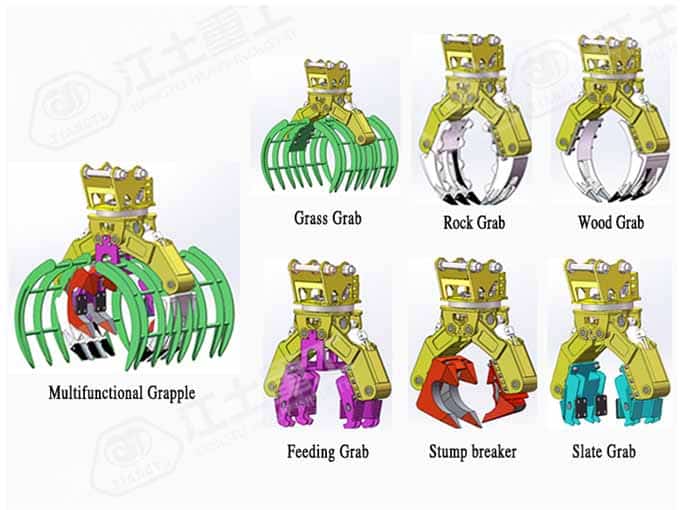 How to Choose Multifunctional Grapple?
Jiangtu is the earliest excavator attachment manufacturer in China. After the research and development of our engineering team and market verification, our wood grapple has complete categories ranging from 1-40 tonne excavators through continuous innovation, which is suitable for various excavators and application scenarios at home and abroad.
Jiangtu multi-purpose grapples mainly include two types, hydraulic type and mechanical type, hydraulic type has a rotating type and a non-rotating type. Different bracket types can be selected as customer's excavator. Different claws type can be chosen according to different site working conditions.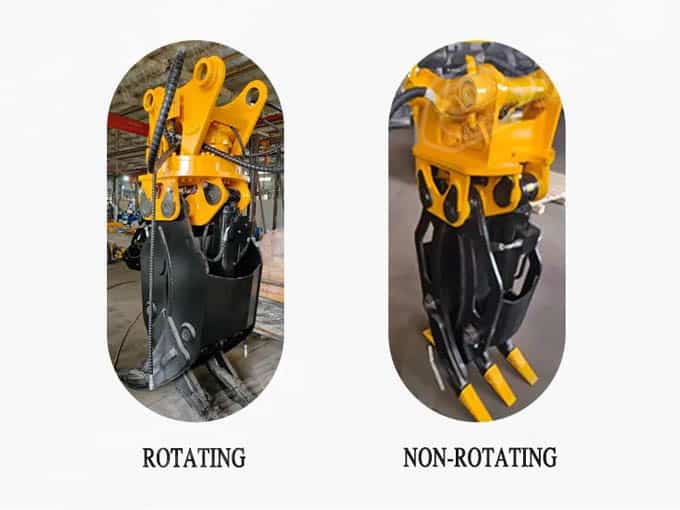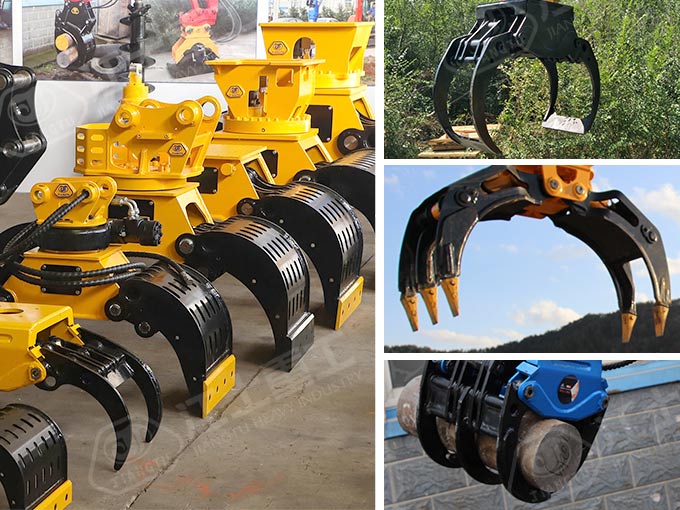 Jiangtu grapples are well-known in domestic and international markets. The quality is reliable and durable, and 5-6-year-old grabs are common. One year warranty, 6 months replacement guarantee customers' most comfortable choices.
The advantages and characteristics of JIANGTU multifunctional grapple :
1.The Jiangtu grapples are made of high-quality materials, excellent workmanship, precise processing, and superb welding technology. The Jiangtu grapples made of hardened and wear-resistant plates, which are purchased from domestic high-quality plate manufacturers and can withstand different working conditions.
The claws are made of high-quality low-carbon steel and wear-resistant materials, which can prolong the service life; each claw contains an integrally formed T-shaped bushing, which is more reliable in performance compared to other factories' products.
All pins are made of high-quality alloy steel, heat-treated, with high surface hardness, wear resistance and bending resistance; all pins have better surface finish and tighter fit clearance after grinding treatment.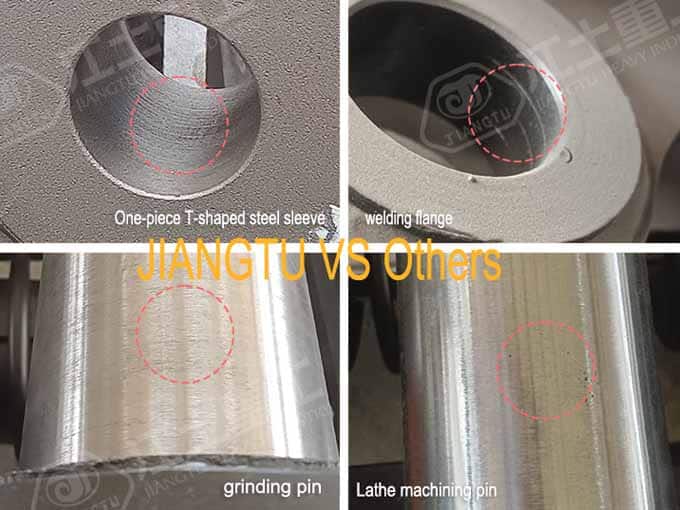 2. The cylinder is equipped with a USA SUN brand balance valve to make the cylinder move smoothly and prevent the grapple from opening due to the oil pipe bursting; it is equipped with the M+S motor imported from Bulgaria/the Parker motor imported from the United States. The motor is equipped with a brake block with USA SUN brand double balance valves and double relief valves to reduce the impact during rotation and start or stop, and open smoothly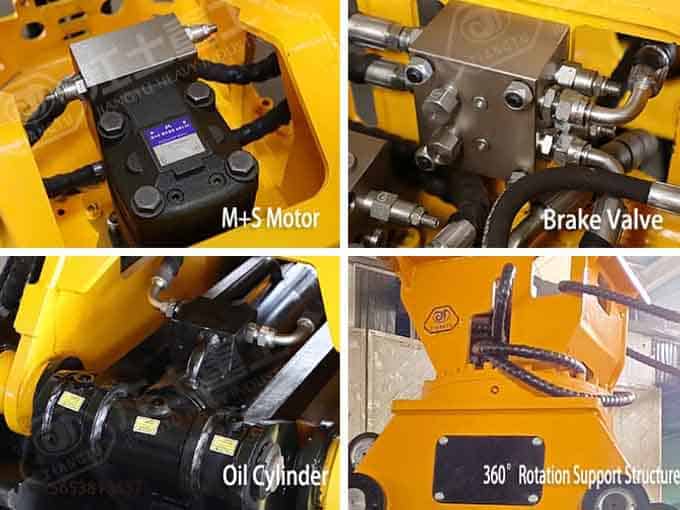 3. Optimized design of the structure, meets the requirements of lightweight and high grabbing efficiency; the buffer design of the cylinder, silent operation, reduces the impact of extreme positions; the design of the special-shaped streamlined safety guard of the cylinder is added to facilitate the smooth insertion of the claws into different material piles while protecting the cylinder, balance valve and oil pipe from damage during working; the limit block protects the cylinder from impact and prolongs the service life.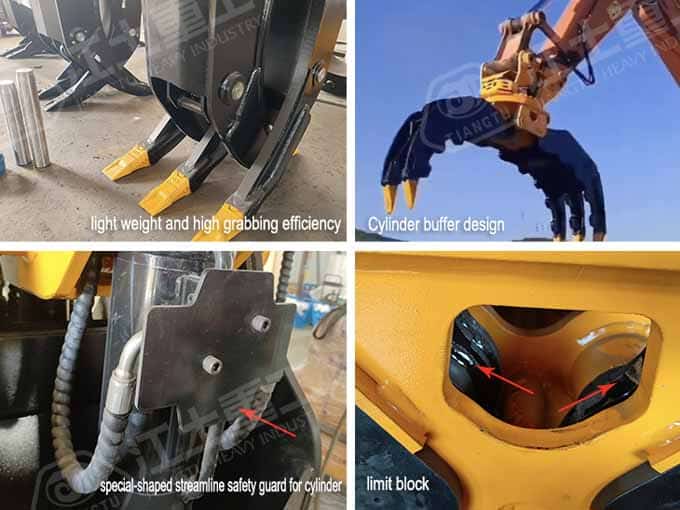 4. In terms of function, it can rotate 360° clockwise and counterclockwise, with a three-second rotation cycle, which can realize flexible grasping in all directions. Different types of adapter parts are matched with kinds of grapples, and multi-functional grapple can also be chosen to meet the functional requirements of customers for grasping various materials.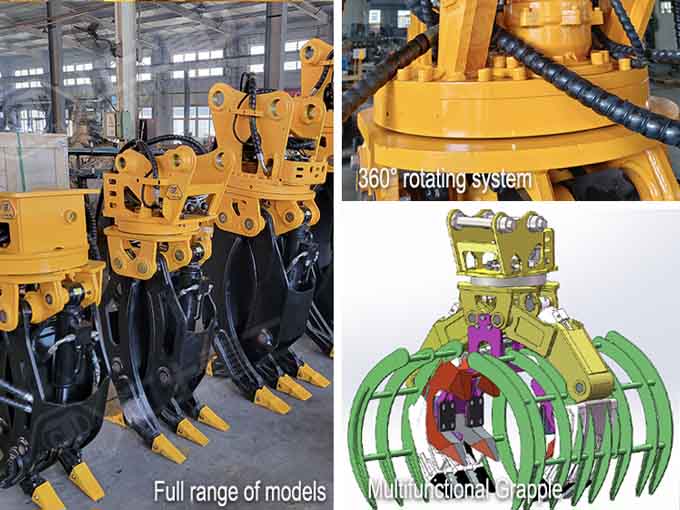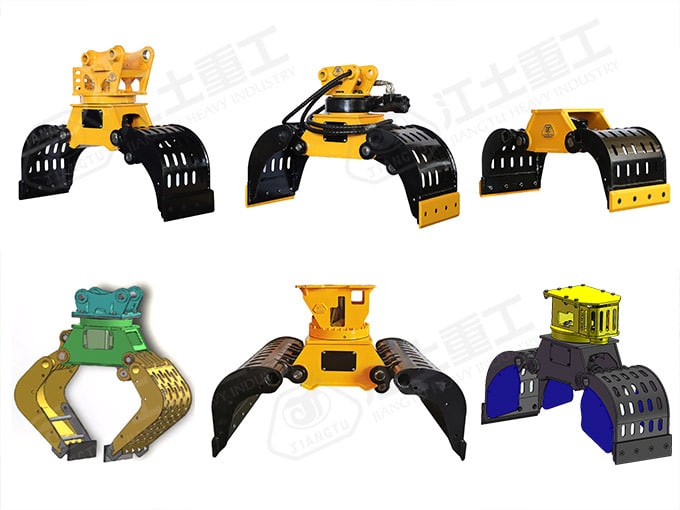 5. The imported EATON handle is used, which enhances the reliability of the operating system, prolongs the service life and makes operation more comfortable.
6. Fittings and pipelines meet the industry's top standards, 4 times the impact resistance coefficient, high safety and reliability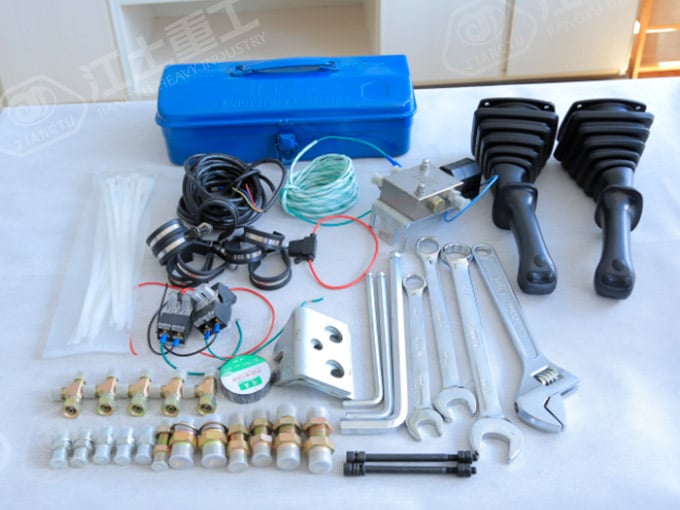 Yantai Jiangtu Machinery Equipment Co., Ltd., an enterprise that develops and produces multifunctional grapples, has more than ten years of experience in the excavator attachment production. The company's hot-selling products include quick couplers, breakers, demolition grapples, hydraulic plate compactors, hydraulic shears, crushing shears, etc., which can meet the various needs of different users.
As a high-tech enterprise, Jiangtu Machinery attaches great importance to technological innovation and product upgrading. It has more than 100 employees and a strong R&D team. Team members include graduates universities, excellent engineers with a strong knowledge system, and core employees with rich practical experience. After a long period of continuous innovation, the company has 91 patents, which cover various types of excavator attachment products, a number of utility model technology patents, CE-certified quick couplers and breakers, etc., and ISO9001 quality management system certification. The company's products are widely recognized by the market and users.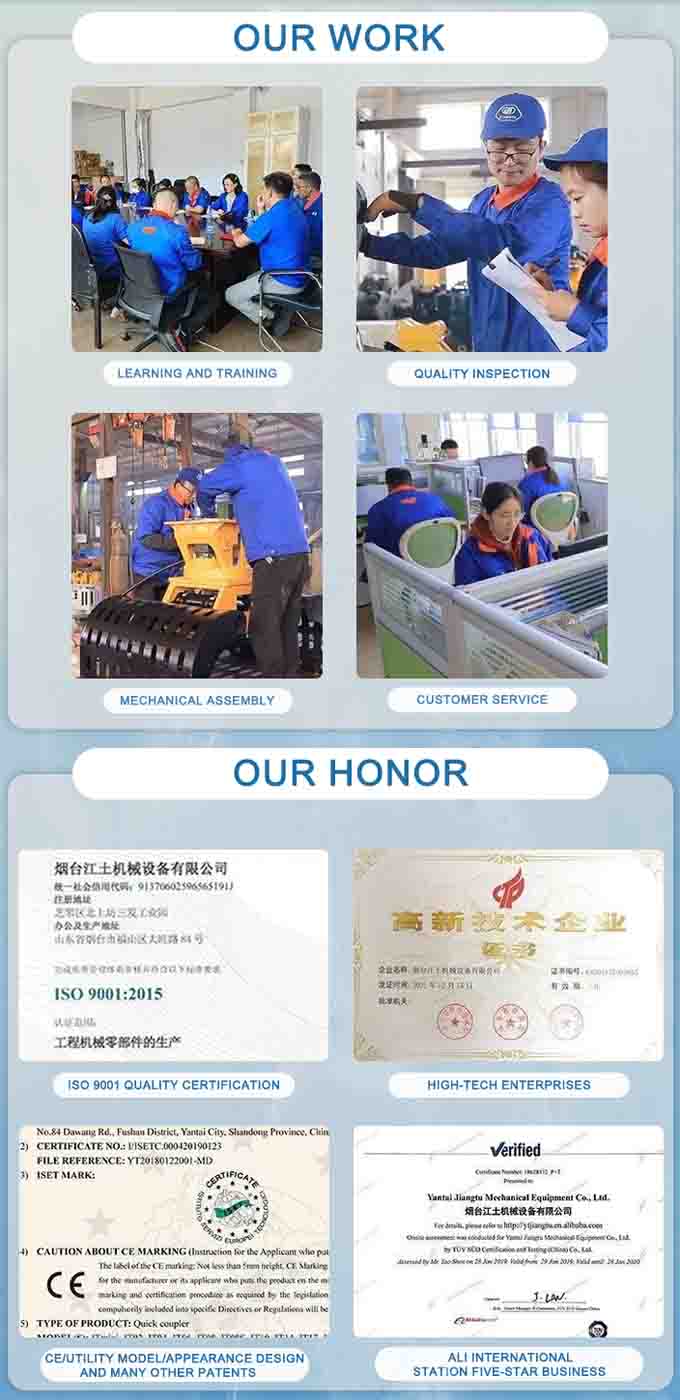 Jiangtu Machinery not only occupies an important share in the domestic market but is also recognized by the international market and exported to Europe, North America, South America, Australia, the Middle East, and other countries.
At present, it is the 11th-anniversary promotion of Jiangtu grapples. During the 2023.5.01-2023.7.31 event, you can enjoy a 3% discount for ordering more than 4 units of a single model product. Welcome to visit our factory and develop business relationships!
SERVICE
10 YEARS OF INNOVATION
With nearly 10 years sales and service experience, We continually invents and develops our products to provide our customers with the optimal performing products.
MARKET NETWORK
We mainly sold our products to China, Russia, USA, Canada, Japan, Korea, Malaysia, Hong Kong, Taiwan, India, Indonesia, Australia, New Zealand, Israel, South Africa etc.
REQUEST QUOTE
Submitan inquiry to get a quote